Adshares & cookie3 announces: First of its kind Targeted Advertising in the Metaverse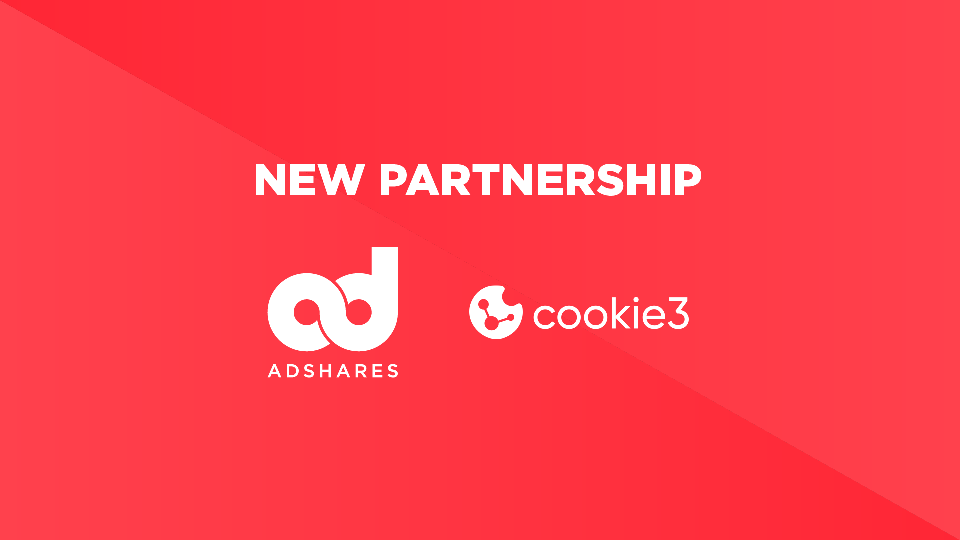 Adshares protocol and blockchain analytic platform cookie3 has announced the Strategic Partnership aiming to create convenient marketing tools with accurate targeting and audience segmentation across the Metaverse.
The integration of cookie3 analytics platform solutions with our protocol focuses on providing accurate tools for the marketing purposes of companies that want to reach their potential customers in the metaverse. The first joint implementation will enable ads targeting in Decentraland.
This will allow advertisers to target their campaigns even more precisely. In the near future, a configuration panel will be introduced that will allow the user to select the specific land on which the ad should be displayed. In nearby future will also add interest categories for audiences. These solutions will make campaigns much more effective.
Metaverse behavioral analytics by cookie3
However, one question remains open — diversification of targeting audience. How exactly to convey the well-known analyzing targeting methods similar to Google algorithms from web2 to web3 realm?
Representing the virtual world as interconnected items based on blockchain, the Cookie3 team skillfully utilized for their data engine one of the central elements in the metaverse — that is, NFTs. Using artificial intelligence and machine learning to process the aggregated information from NFTs, tokens and smart contracts, interpreting the data, will empower cookie3 to understand individual user behavior across the metaverses. Such algorithms will allow companies and brands to create behavioral profiles that are so important for accurate targeting for advertising and marketing campaigns.
Projects will be able to target their campaigns through the on-chain analytics tool using remarketing; clients segmentation, interests & preferences; number, value and frequency of transactions; purchasing probability; and different predictions. In turn, this will reach a new level of the relationship between users and advertisers, namely the delivery of exclusive content, new brand awareness experiences, personalized engagement with influencers and events, and so on.
Partnership use case — Drake's concert marketing campaign
The organizers of Drake's concert will be able to set up their own marketing campaign targeted to metaverse users through the Adshares protocol, based on user profiles, which had previously been interpreted through the cookie3 data engine. So, for example, one user, who had collected NFT by rappers before, will see an ad with a direct link to the Drake concert event, while another user with other interests, will see a completely different type of ad on the same parcel. In other words, advertisers can be sure that their ads will reach the targeted audience.
First of its kind solution which is the combination of Adshares in-use protocol and cookie3 developing data engine solutions is considered to become the universal marketing tool for all advertisers in metaverses. The strategic partnership with cookie3 will significantly improve our protocol increasing the attractiveness to potential advertisers.