Adshares and Cyber Live partnership enhances the music industry in the metaverse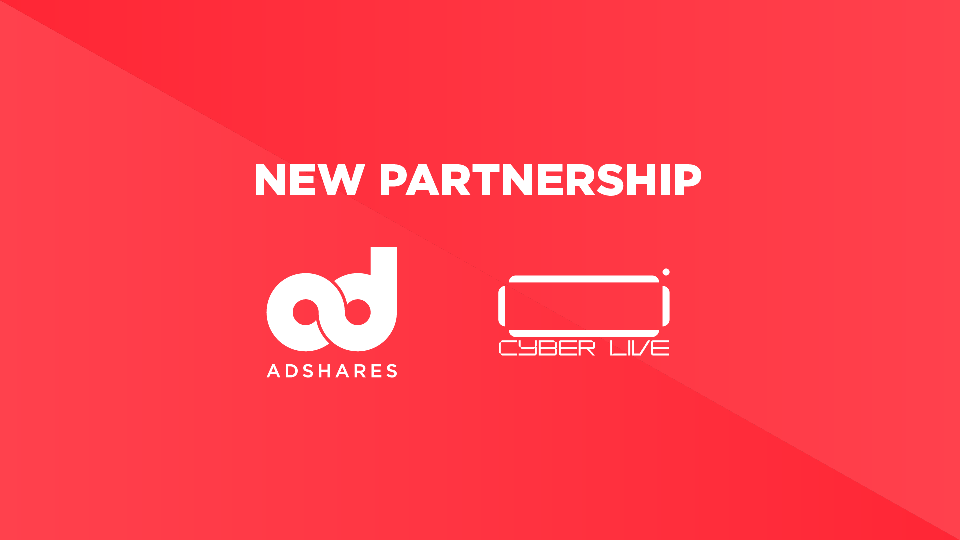 In a new partnership with an emerging project Cyber Live, we are going to enhance user experience in the metaverse for interactive music concerts. The Adshares protocol will play a key role in the advertising and marketing of the new music platform, bringing promotional solutions for artists, as well as earning opportunities for landowners and event producers in the Cyber Live Metaverse.
How our protocol finds its utility in music metaverse
Our new metaverse partner is building its own interactive platform for music events, the ecosystem of which will consist of three interconnected components: Cybercast, Marketplace, and Metaverse - all three will incorporate the Adshares protocol. Advertisers will be able to access a huge audience of music lovers during live virtual concerts. Producers of these virtual music events and streams, as well as virtual landowners, will be able to monetize their space as publishers. Ultimately, this partnership will attract and create a special kind of advertiser and publisher in Cyber Live focused on the music industry.
The first component that will be released as early as Q3 2022 will be the streaming platform Cyber Live Broadcast, known as CyberCast. Here, users will be able to watch and engage in concerts through a multi-view streaming experience — interacting with artists from different perspectives. Ads will be displayed from different angles throughout the events. Over time, advertisers will discover the best places to display ads and publishers will be able to effectively monetize their spaces.
An important note - as on other platforms, users can choose between premium and basic account options. It is in the basic account where users will view the ads. The function of the Adshares protocol will also enable the establishment of sponsor relationships in the platform. The sponsors could highlight products or services on stage to audiences across the globe - just like in the real world.
In addition to live virtual concerts, advertisers will be able to display ads and reach users through Cyber Live's second component, its Marketplace. There, users can mint and sell NFTs, as well as purchase concert tickets, avatars, and additional interactive features - all of these transactions being conducted through the platform's native currency $CYLIV. Naturally, users will be able to advertise items on the marketplace directly using the Adshares ad servers.
The last component and one of Cyber Live's primary goals is the development of its own metaverse - a virtual, decentralized space for users in the world of arts. Users will be able to interact with various art objects in full virtual reality as well as in Augmented Reality (AR). In the Cyber Live Metaverse, it will be possible to generate income by monetizing land, renting spaces, and producing creative events. Advertising is not an afterthought here and you, as the advertiser, could use various art objects as display mediums. For the music venue creators, this means additional income, and for advertisers (mainly artists) this is a new opportunity to draw attention to their performances or events.
Advanced utilization of the Adshares protocol
Additionally, the recently introduced metaverse ad targeting feature will greatly assist advertisers in reaching a defined group of users. Artists and event producers will be able to target a specific audience and announce relevant upcoming concerts with the use of Adshares protocol.
Artists can engage with their audience even further by taking advantage of Adshares protocol features to their fullest. For example, concert producers can build and implement branded interactive 3D models for music venues that will contain information about the artists, events, and more.
Every component of the Cyber Live ecosystem, in synergy with the Adshares protocol, will bring a new experience between the artists and users. This partnership will enhance artists' understanding of marketing in the metaverse, offering new opportunities to monetize their craft.
About Cyber Live
Cyber Live is an emerging platform bridging the gap between virtual and live entertainment events for artists, fans, event producers, and more by bringing revolutionary concert experiences through blockchain technology. Through Cyber Live's interconnected ecosystem comprised of CyberCast, Marketplace, and Metaverse - artists can showcase their creativity and engage with their audience around the world, while the platform's unique tokenomics allow for promoters and creators to host and monetize their own events through NFTs.