SHARE YOUR FASSION in Decentraland
We are excited to announce the upcoming "SHARE YOUR PASSION" event in the frame of Metaverse Fashion Week 2023 in Decentraland. This is a fascinating opportunity for designers to showcase their wearable designs, gain valuable feedback, and get the chance to win exciting prizes.
The event will be carried out during the community meeting on Wednesday, March 29. We'll focus on Metaverse Fashion Week, meet the 3D creators, network with brands participating in the event, as well as vote for the best wearables in the contest.
The contest is open to all creators, from newbies to veterans, who are passionate about wearable designs. We welcome entries of any kind of wearable item, from shoes to accessories to full-body skins.
AGENDA
Submission process
Before you proceed with your application, prepare the following:
.glb file of your wearable (

anchored to the armature)

.png preview of your wearable
the description of your wearable
Submission time lasts till March 27.
---
Voting
There will be two voting processes:
on Discord where the community will be selecting the submitted 3D models for the TOP shortlist (the exact number will be determined soon)
during the event on March 29, at Adshares HQ (-53,20).
All visitors will have one vote each to cast for their favorite design. Time: 6-8 PM CET.
---
Prize
The winners of the "SHARE YOUR PASSION" event will receive:
200 MANA fund to mint their collection
100 ADS budget to advertise it
Sign up for the event on Decentraland events and meet us there.
---
"Mint the Winners" community meeting
In the frame of Metaverse Fashion Week, we organize our dedicated LIVE community meeting both in Decentraland and Discord. During this meeting, we talk and exchange our thoughts about #MVFW2023, vote for the best submitted wearable and network with the sponsor brands.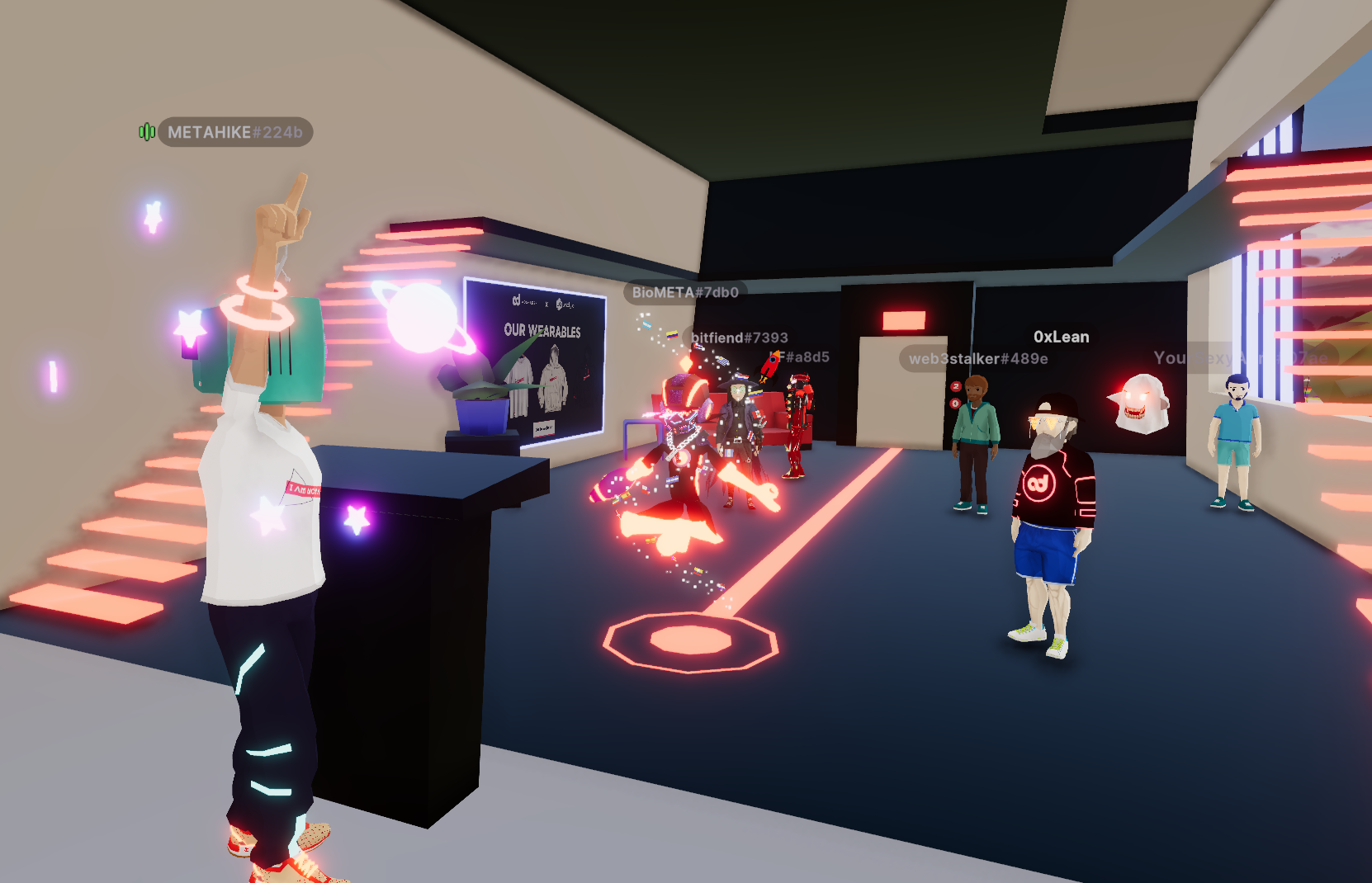 Let's share the creativity
At Adshares, we believe that creativity and innovation are key values. We're proud to support the 3D creators community and provide a platform for designers to express themselves and bring their creations to life in a virtual environment.
Join our Discord server to learn more about the contest, ask any questions you may have, and connect with other creators. We're looking forward to seeing your designs and making this contest a huge success!